Fabric Name: Cotton Blend
Style: Urban
Taobao Category: Youth Trend (18-24 Years Old)
Style: Cardigan
Pattern: Congruent Type
Collar Type: Stand Collar
Sleeve Length: Long Sleeved
Pattern: Solid Color
Thickness: Ordinary
Error Range: Two
Style Details: Other
Suitable For The Population: Youth
Year/season Of Launch: Spring 2022
Main Fabric Composition: Cotton
Content Of Main Fabric Components: Ninety-five
Applicable Scenarios: Leisure Time
Suitable For The Season: Summer
Workmanship: Nothing
Original Design Source: Yes
Is There A Quality Inspection Report Available: No
Fabric: Other
【SIZE】US size. SLIM FIT. If u want Regular/Loose fit, please order 1 size UP.
【MATERIAL】70% Cotton, 30% Linen. Soft, airy, gauzy, durable, lightweight, breathable, skin-friendly, moisture-wicking. The addition of linen makes the shirt slightly wrinkled, which looks more casual. Stay cool and relax during summer wear and make you comfort and handsome.
【DESIGN】Collarless, Chinese/mandarin/stand/band/banded collar, button-down, long-sleeve(can roll-up), chest pocket, arc hem and solid collar make you more stylish.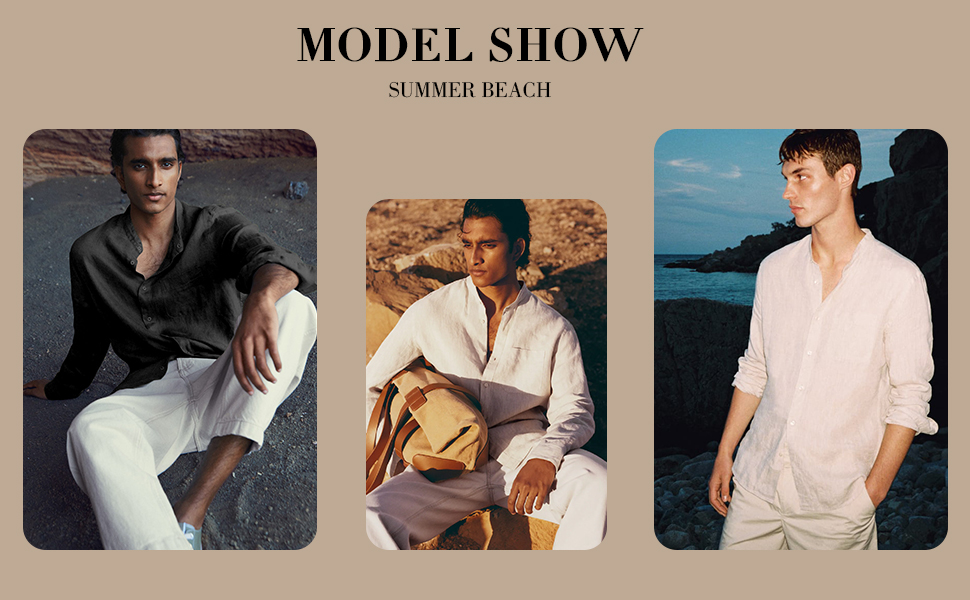 2022 Foreign Trade New European Size Men's Long Sleeve Shirt Linen Button Beach Yoga Casual Summer Shirt A276